Get your copy now in eBook  on Amazon, Ibooks etc and also now available using shredded trees, on Amazon and other retailers.
The first review is in!
"The Midwest Book Review describes Poutine as "Informative, funny, candid, and a thoroughly engaging read from cover to cover."
They never said anything like that about the work of Sir Isaac Newton.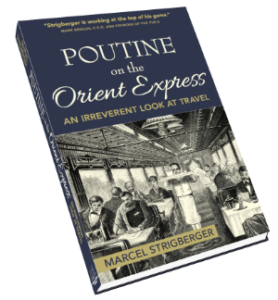 ---
You might also like my other book:
Birth, Death and Other Trivialities
"Marcel Strigberger has produced an often-amusing collection of short reflections of such topics as health and happiness, religion and of course, the law."
The Globe and Mail
Also available on Amazon and iBooks etc.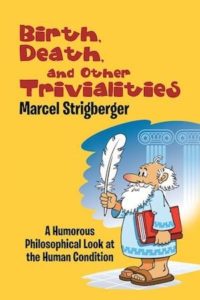 I would like to thank The Midwest Book Review for not only reading books, but reviewing them and especially for liking my books. Please support these book lovers.
Established in 1976, the Midwest Book Review is an organization committed to promoting literacy, library usage, and small press publishing. The MBR publishes monthly book review magazines specifically designed for community and academic librarians, booksellers, and the general reading public: